The History of Innova Disc Golf
The sport of disc golf was around a long time before Innova. However, this company changed the game forever and is responsible for what we now know as modern disc design. There have been many key figures involved in the company throughout the history of disc golf, but none more influential than founder, Dave Dunipace.
Innovating Disc Design
Dave was an avid disc golfer and skilled distance thrower as disc sports grew to prominence in the 1970s. He still is an avid player. If you play disc golf in Southern California, there's a good chance you'll run into him on one of the courses. Dave started tinkering with his own disc designs in the early 1980s. He would cobble together pieces from multiple discs and try to form his own modern disc golf shapes to see what worked best.
Back in those days, all discs used for a disc golf target and other disc sports (including distance competitions) were various types of blunt- and rounded-rim "lids"—basically what we would consider putters or catch Frisbees in today's terms. Making disc history, Dave was the first to design a beveled-rim disc that would be more aerodynamic for longer-distance shots.
It actually took him awhile to get other traditional disc golfers on board with his ideas. That was until they'd see these prototype discs in flight. It eventually became clear this was the future of disc golf.
The Eagle Takes Flight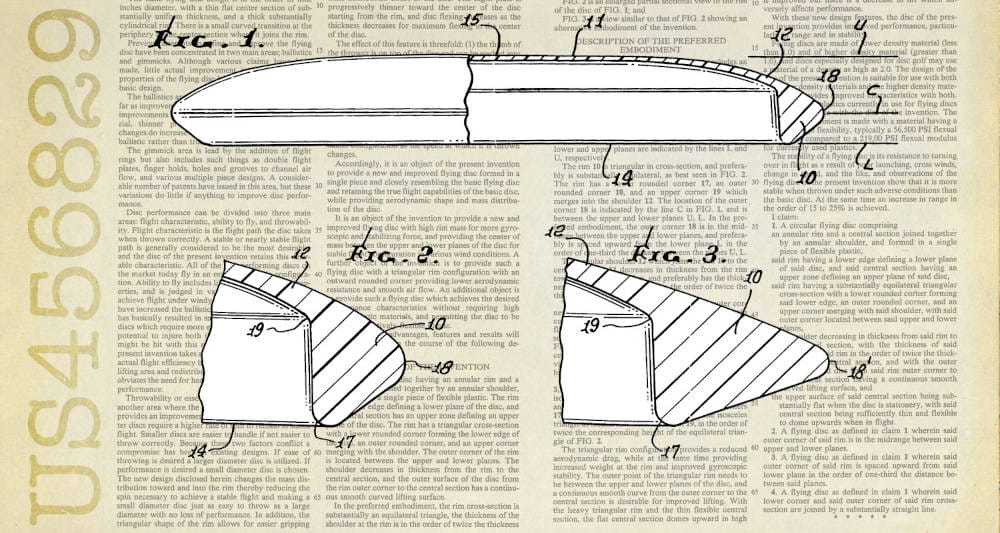 The Eagle (U.S. Patent #4,568,297) was the first disc designed specifically for disc golf. Innova was formed in 1983 and production of their earliest golf discs began. The original Eagle forever changed disc golf history and established Innova as the technological pacesetter in disc golf equipment. Dave continues to design new mid-range discs, approach discs, distance drivers, and other disc molds today. The company is always innovating. Meanwhile, their most popular disc molds like the Destroyer, Firebird, Leopard3, Roc and Aviar (just to name a few) are used by players all across the globe.
Where Did the Name "Innova" Come From?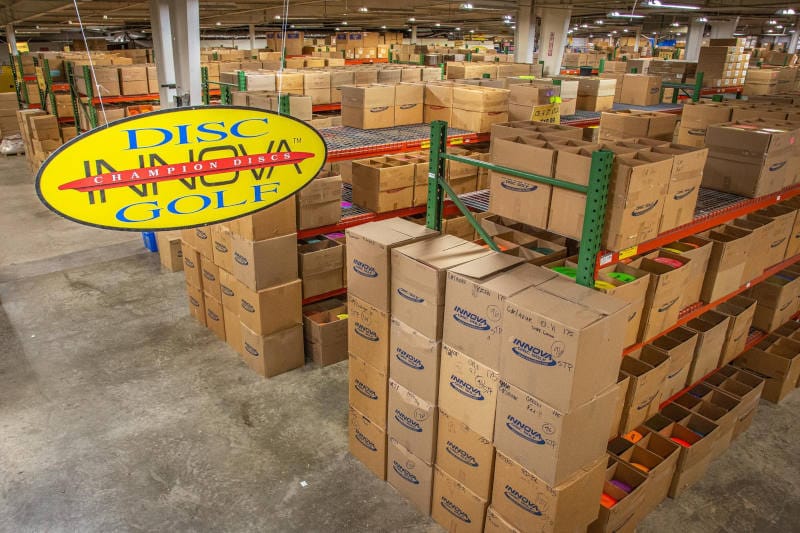 The name "Innova" has multiple meanings in Dave's eyes. On one hand, it speaks to the innovation that has always been at the forefront of this company. They are always pushing the growth of disc golf forward with new ideas and product designs like the groundbreaking Innova DISCatcher disc golf baskets that you see on more disc golf courses worldwide than any other disc golf basket.
Dave will tell you he likes the second meaning of the name "In-Nova" because of its space theme. A nova is a star that suddenly releases a huge burst of energy, kind of like how Innova first came onto the disc golf scene with radical ideas and game-changing designs. "Nova" also happens to mean "new" in Latin, and that is another apt description of this disc golf company that is always reinventing itself (and the game).
Professional Player Sponsorships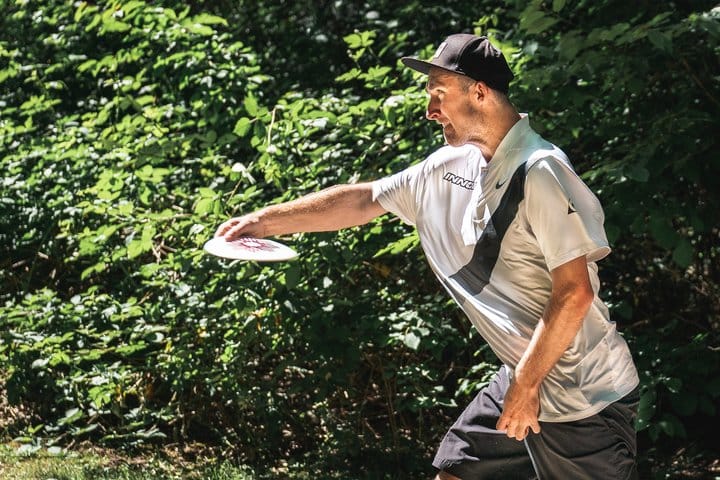 Innova was also the first manufacturer in the disc golf industry to sponsor a professional disc golfer when they signed Ken Climo to Team Innova, "The Champ" would go onto win 12 PDGA World Championships and be a significant influencer in the game. Five-time world champ and longtime Team Innova member, Juliana Korver, has helped grow female involvement in the sport. Today, Innova sponsors top professionals like Ricky Wysocki, Calvin Heimburg, Nate Sexton, Garrett Gurthie, Jeremy Koling, Gregg Barsby, Philo Brathwaite, Ohn Scoggins, Jessica Weese, Eveliina Salonen, Jennifer Allen and Henna Blomroos.
Innova produces Tour Series and Signature Series discs for all their team members, with proceeds from all disc sales going to support their touring efforts. Some discs—like certain Nate Sexton Color Glow Champion Firebirds—are now worth thousands on the collector market. This just goes to show how far our sport has come since Innova started in 1983. The game continues to grow each and every year, and Innova will always be at the forefront of disc golf's past, present and future!