Do you really need a reason to buy a gift for your disc golfing dad? Whether Father's Day is close or still months away, it's always a good time to show dad a little love with awesome disc golf gifts from DGU!
Disc Golf United offers many great sports gifts for dad. We carry many Innova discs, including special limited run molds and stamps only available at DGU—from top stamp artists like our own Marm O. Set. In addition, we offer quality disc golf apparel to suit any size and style, as well as disc golf accessories that you must have for your next round. Whether your father plays casually or competitively, we have the best gifts for disc golfers young and old.
Popular Disc Golf Discs
No doubt that the hottest disc of the year is the Innova Polecat. This blast from the past has seen renewed popularity since Innova dropped the bombshell April Fool's Halo Polecats. Many disc golfers bought one to be "in on the joke" or have one for their collection, but ended up loving the exceptional glide and control of this classic mold. 
Before long, everyone was bagging one for real, and that led DGU to create the limited edition Whisker Throttle Polecat. This is a great-feeling DX version of the Polecat with a flat top and custom artwork designed by Marm O. Set.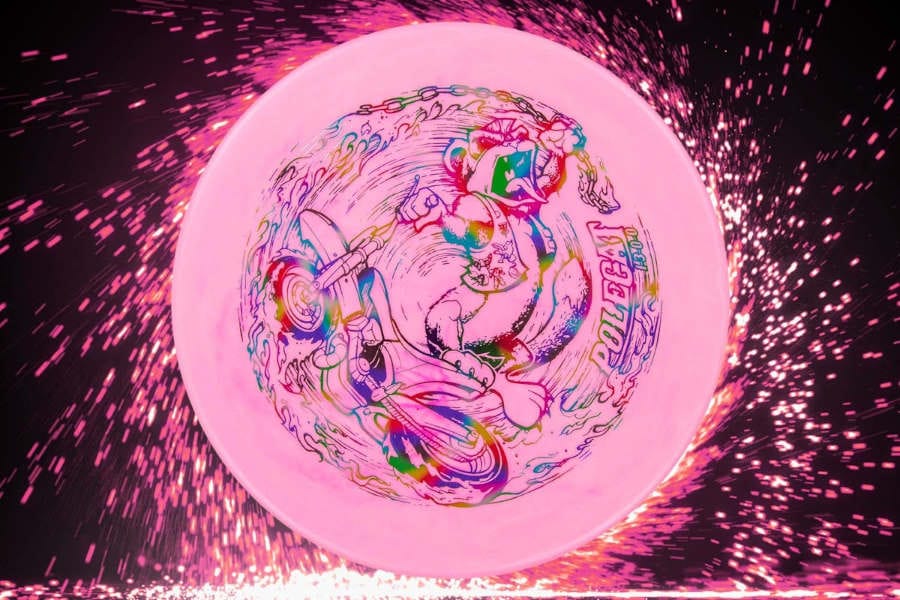 Another popular recent release at DGU was the Galactic Voyager XT Aviar. These discs are beautiful and swirly, with the unbeatably grippy XT plastic and a killer retro-inspired Aviar stamp design. Be sure to check out other featured DGU Originals on our shop, including VTX Mech Destroyers, and the Hot & Ready Leopards with some tasty graphics.
DGU carries a wide variety of stock Innova discs with just about every mold and plastic you imagine. If your dad loves getting new discs, treat him right with some new plastic. If you aren't sure what he will like, you can always buy a DGU Gift Card and let him go on his own little shopping spree.
Disc Golf Apparel
Disc golf is one of the fastest-growing sports in the world and dear old dad will love some sporty apparel to wear around the house or out on the disc golf course.
Check out this Graffiti Tri-Blend Tee with some fun Innova DISCatcher basket artwork. This material is super-comfy. It is soft and stretchy and great to wear during a hot summer round. It is available in a variety of colors and sizes, so grab yours for an excellent Father's Day disc golf gift.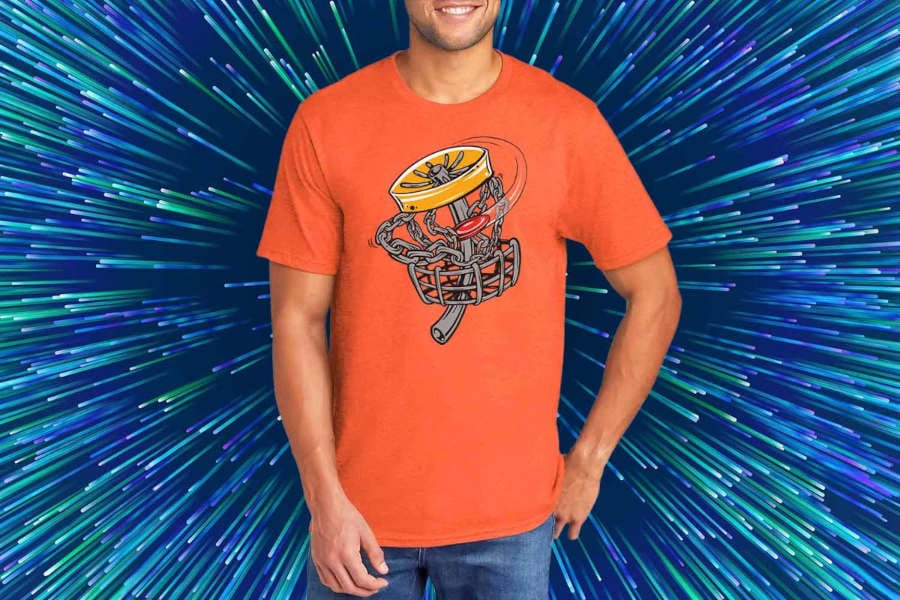 For the more competitive disc golf dads, we offer many great jerseys and performance polos to make him look great when playing a tournament round this summer.
We have more than just shirts and hoodies, though. Be sure to browse our lineup of socks that are designed for disc golf comfort and durability.
We have socks from leading sports brands like Innova, Foot Fault and Grip6. Speaking of Grip6, don't forget to buy your dad a Grip6 belt. These are the most comfortable belts on the planet. They are perfect for any disc golfer.
Disc Golf Equipment for Dad
You'll find everything you need for disc golf gifts for dad at Disc Golf United. From disc golf towels to Bushnell Rangefinders to drinkware, it's all at DGU. We even have disc golf Jerky!
If you are looking for a big gift for dad, buy him a portable disc golf basket. The Innova DISCatcher EZ Target works great! We have multiple options available from professional grade to simple and portable cloth targets. Help your dad improve his disc golf game with a new practice basket.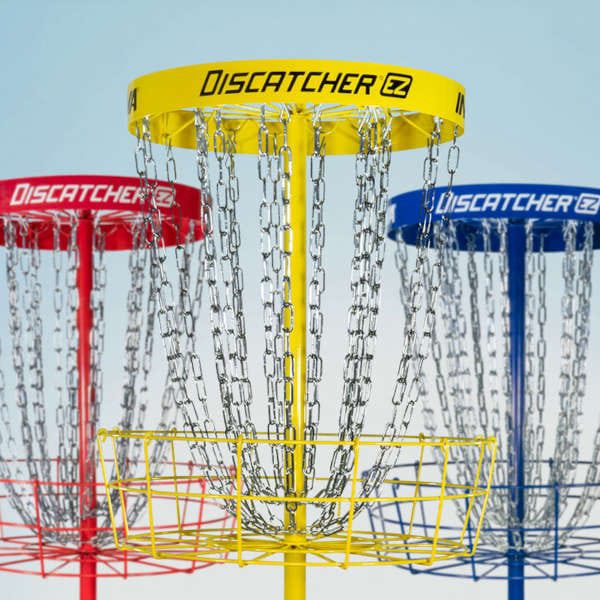 Need some help picking out the perfect disc golf gifts for Father's Day or an upcoming birthday? We've got you covered. Chat with us online or give our team a call, or simply purchase a DGU Gift Card and let your dad pick out what he wants. We are your one-stop shop for all the disc golf dads!
What's Next?
Need help finding the perfect disc for a specific shot, better accuracy, or more distance? We're here to help! Just follow the link below to answer a short questionnaire. We'll send you FREE personalized disc recommendations within 1 business day along with a coupon code for $5 off your next order.
GET PRO TIPS