Which is the Best Disc Golf Fairway Driver?
Fairway drivers are great discs that any disc golfer should have in the bag. Some offer excellent utility. Others provide control and consistency that you just won't find with high-speed distance drivers. Most new players will find that they get more distance out of their fairway drivers than distance drivers that require more arm speed and better form to throw for max distance. Even the world's best players lean on their fairway drivers for their most important shots.
Just ask Team Innova members, Calvin Heimburg and Gregg Barsby, how much they love their Eagles. They are able to carve precise lines through the woods and achieve a dependable flight path with their fairway drivers.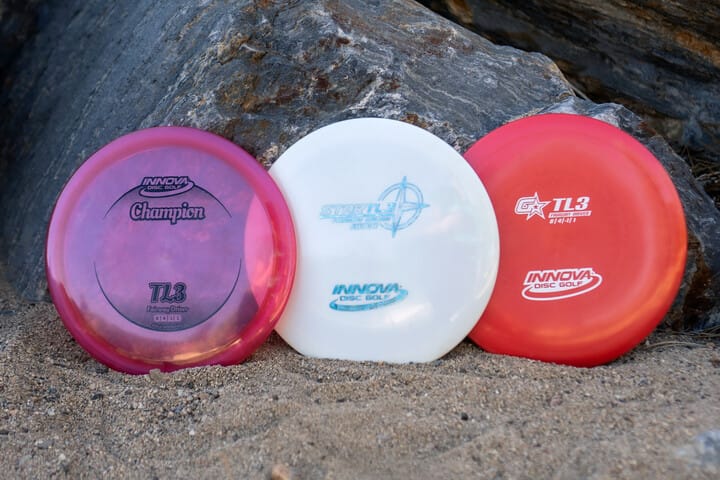 For the purposes of this article, Innova generally categorizes fairway drivers in the 6-8 speed rating range. We will have a separate article in the future the will feature our hybrid/control distance drivers (Firebirds, Thunderbirds, Sidewinders, etc.) and, of course, stay tuned for our feature on the best distance drivers. We know many of you will be waiting for that post!
Here are DGU's top 5 fairway drivers:
1. TeeBird/TeeBird3
When you want accuracy and reliability, look no further than the TeeBird (or the TeeBird3, if you want something with a touch more speed and stability). It offers a straight flight path and good glide, working consistently in both headwind and tailwind conditions. The TeeBird was always a favorite disc for Ken Climo as he worked his way to 12 PDGA World Championships. It's a disc that all players love to bag, including Jennifer Allen (check out her 2020 Tour Series edition TeeBird).
2. Leopard/Leopard3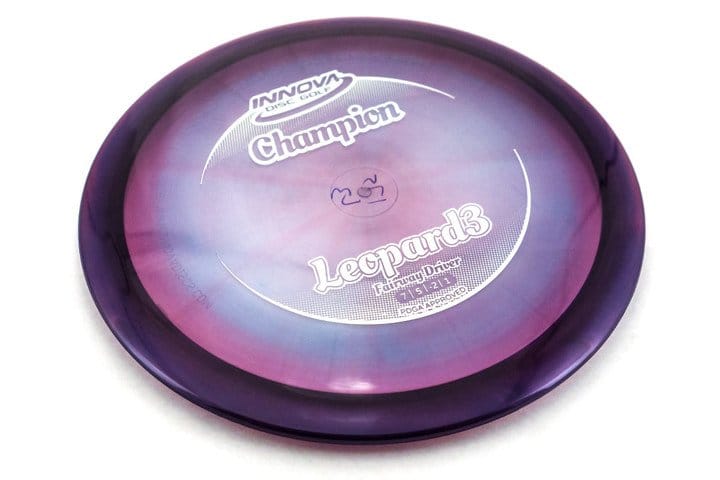 You will probably get an argument from Innova fanatics that the Leopard or Leopard3 should be at the top of this list, and it's certainly a fair debate. Like the TeeBird3, the ultra-popular Leopard3 will offer slightly more speed and stability than its counterpart. However, both offer incredible glide because of their natural tendency to drift right out of the hand and achieve a full helix flight without much effort. They are easy to throw accurate and far, no matter what your skill level. Skilled players will love a Leopard for hyzer flip shots and backhand rollers. Just ask Lisa Fajkus, who made the Swirled Star Leopard3 her signature Tour Series disc in 2020.
3. Eagle
Though only a 7-speed disc, Innova considers the Eagle its "pro-level" fairway driver mold. We already mentioned how much Heimburg and Barsby love theirs. In fact, Gregg has made the Swirled Star Eagle his signature Tour Series disc for the past couple years. As the name would suggest, Eagles are designed to fly far and offer pin-point control, whether you are throwing it on a pure hyzer, a low penetrating line through the woods or a power turnover.
4. TL3
The TL3 is the TeeBird3's brother from another mother, with the L standing for "less overstable" and "longer" in the eyes of its biggest fans. It offers similar straight flight characteristics with a bit less fade at the end. The TL3 is a little faster than the original TL mold, and is generally preferred by the more experienced players with more power.
5. Banshee
The Innova Banshee provides a level of consistency that beginner and intermediate players will truly appreciate. It is a good headwind disc with dependable, predictable low-speed stability. It is excellent for backhand hyzers, sidearm throws and even overhead shots like thumbers. For even more overstability, you may also want to look at a Viper.
Underrated: Archangel
The Archangel is a great beginner disc and it is only available in Innova's baseline DX plastic. Some more experienced players tend to keep one in their bags for specific shots. It is very understable with a -4 turn rating. New players will easily be able to get good distance out of this disc with very little effort. It naturally wants to pan out to the right on backhand throws. As you improve your game, you may find the Archangel ideal for backhand rollers, long drifting anhyzer shots and fun corkscrew-shaped tomahawks.
Utility Pick: Dragon
If you are scared when throwing over a water hazard, you might want to bag a Dragon. It offers neutral flight characteristics and natural glide, making it easy to throw in a tailwind. The most unique aspect of the Dragon, however, is that it floats in water! It is made of a special blend of lightweight plastic (only available between 150-160 grams) that provides nice grip and a more confidence when you don't want to lose your disc in a lake.
This should give you a good overview of Innova's best fairway driver molds. Whether you are new to disc golf or looking to improve your game beyond putters and mid-range discs, fairway drivers will offer healthy distance with easier control and consistency. Even as you become an excellent player, you will still be bagging at least a few for specific shots.
What's Next?
Need help finding the perfect disc for a specific shot, better accuracy, or more distance? We're here to help! Just follow the link below to answer a short questionnaire. We'll send you FREE personalized disc recommendations within 1 business day along with a coupon code for $5 off your next order.
GET PRO TIPS