Top 10 Disc Golf Gifts Guide
Everyone has a disc golfer in their lives. Finding disc golf gifts for them isn't hard. Just take a look at our short and easy-to-read guide that lists: our Top 10 Holiday Disc Golf Gifts:
#10: Disc Golf Bottles and Cups – Prost! (That Means, Wasn't that a great round. Now for Refreshments!)
Did you know that you need water to survive? It's true, even on the disc golf course. We've got several different disc golf water bottles and liquid vessels to make sure you're never far from your favorite liquid.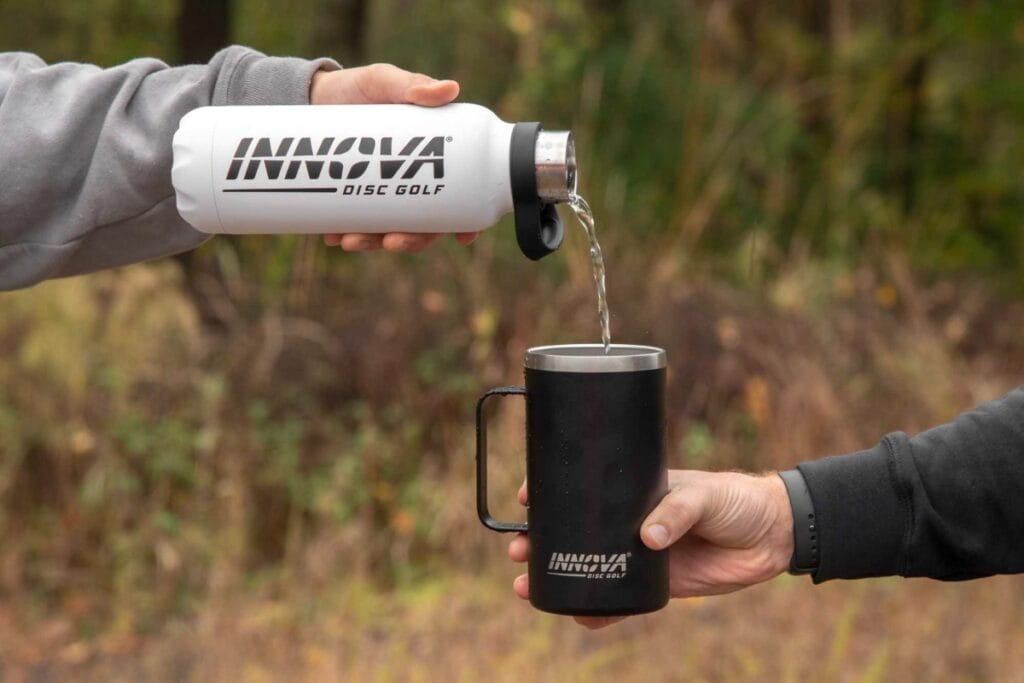 #9: Disc Golf Winter Clothing – It's like a cozy campfire in here!
If only the earth's temperature was a steady 50 degrees, then we could wear our super comfy disc golf hoodie year-round. Well, at least you can get lots of use during the cool, chilly, and cold months of the year.
Don't forget your legs. They need comfort too!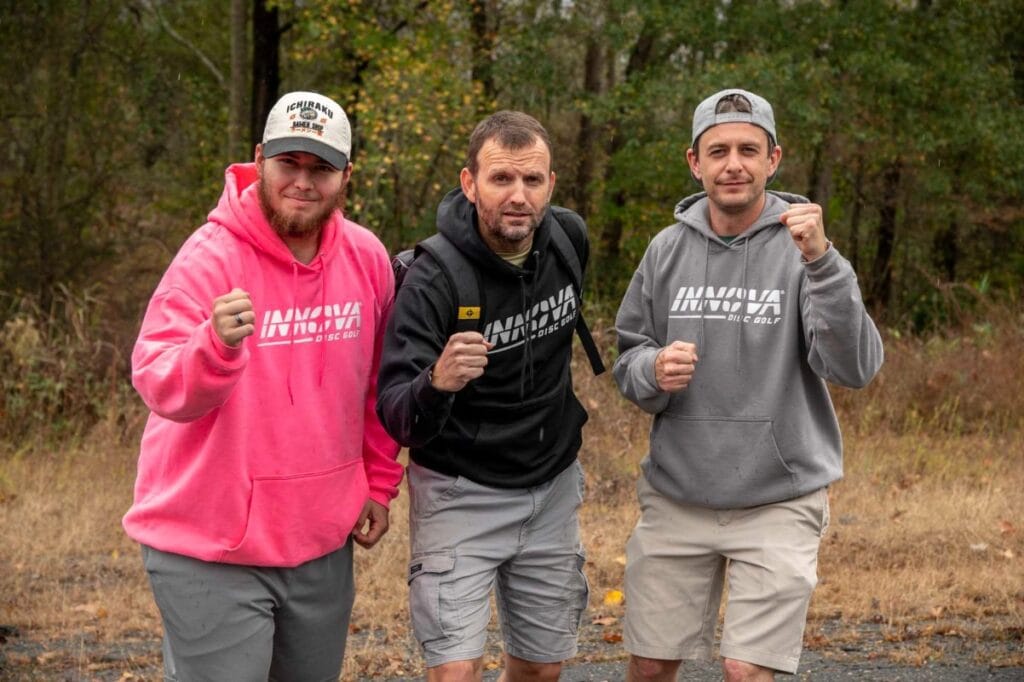 #8: Disc Golf Socks. Yes, I said socks.
You may have heard that no one likes getting socks for Christmas. Those people obviously haven't tried our disc golf socks. Grip 6 Socks are so comfortable, tough, and non smelly, you'll count the minutes until they are on your feet. Seriously you will get excited about these socks.
Other Awesome Disc Golf socks:
#7: Grip6 Disc Golf Belt: Finally, a reason to tuck in your shirt!
Tired of belt notches? I know, they're so, last century. Get with modern times and try our Grip6 disc golf belts. They're super durable, provide a custom fit, look awesome, and best of all … no notches!
#6: Disc Golf Rangefinder – To club up or to club down. That, is no longer the question.
You: "How far is it to the basket?" Friend: "I don't know." Friend: "How far is that tree?" You: "You tell me." Eliminate the guess work of distances with our Bushnell Disc Golf Range Finder. Once you add it to your bag, you'll never go without it. **A top disc golf gift pick!
#5: Umbrella – Even a rainy day on the course is better than a dry day in the office
Did you know our Innova disc golf umbrella can save you up to 5 strokes a round? Well, we've never actually tested that to be sure, but a proper disc golf umbrella that shields you and your bag from the downpour can provide immeasurable benefits.
#4:  Innova Discs: That's right we sell disc golf discs!
Whether its brand new stock models from Innova or your favorite discs with DGU Original Art, we've always got something good.
Innova Factory Second discs. Double stamps mean double the fun!
In the hunt for discs, but low on cash? Disc Golf United is your best choice for Innova Factory Second discs. Lots of models. Awesome stamp combinations. Great discount sets too.
#3: Disc Golf Basket – Who needs 18 Holes at the park when you can have 1 in your backyard?
Sometimes the best gift ideas for discs golfers come in really big packages. At Disc Golf United, we have every style of Disc Golf Basket. If you want super light and collapsible, the Innova Traveler Basket works wonders and easily fits in your car. The EZ target is popular for regular backyard practice. And we even have the Pro 28 Innova Discatcher, the same basket used by so many parks and disc golf courses. Low on room, but still want to disc? Do yourself a favor and invest in Innova's Mini Disc Golf Basket.
#2: Disc Golf Bags – The one thing you'll wanna carry for miles on end!
No matter how hard you try, a grocery bag just isn't going to last very long for disc golf. Get a disc golf bag specifically made for your style of play whether you're just starting out or you're super serious.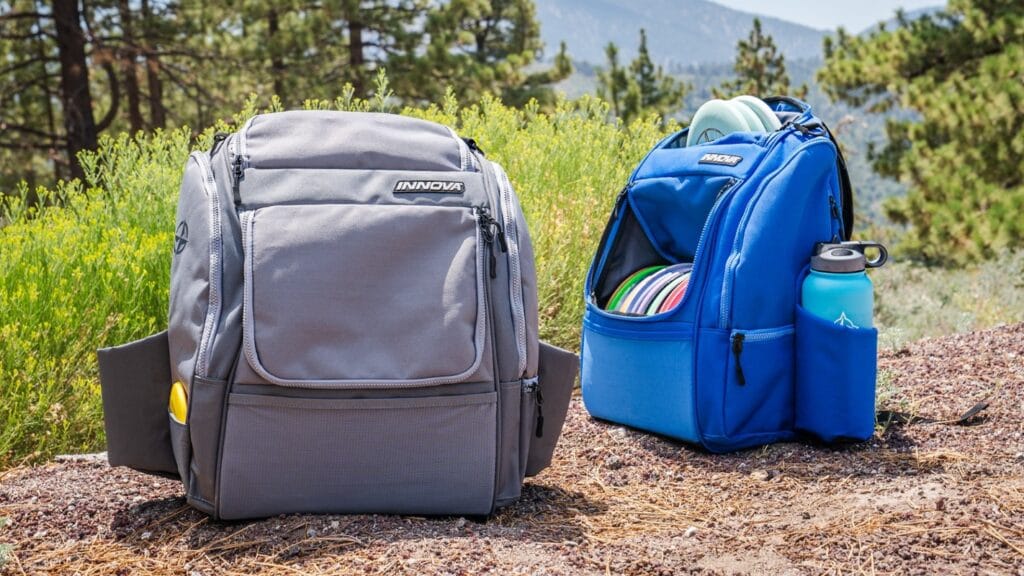 #1: DGU Gift Card
Still have no clue what to get the disc golfer in your life? Get a DGU Disc Golf Gift Card and let them sort it out. Whether you want the actual plastic gift card or an emailed digital gift card, this could be what your friend or loved one really wants.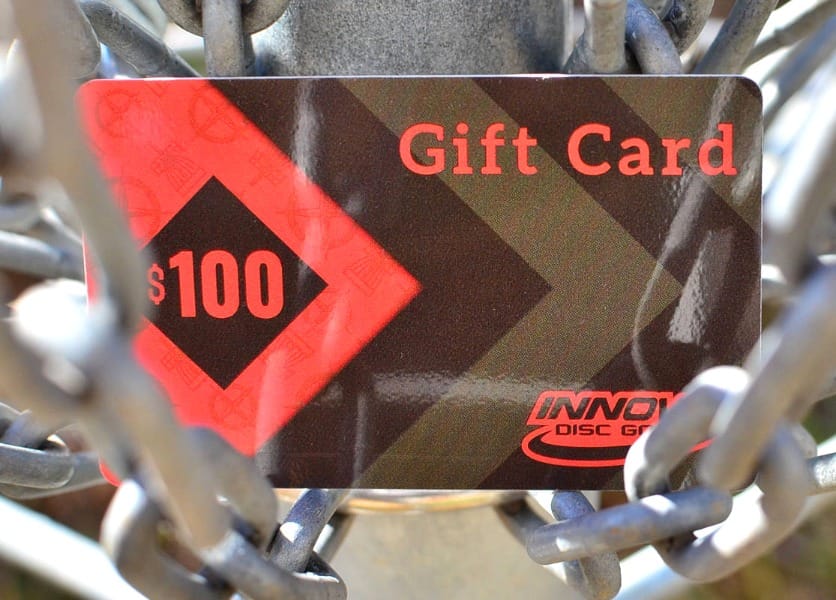 Mission Accomplished: You did it. We knew that you could!
Do you see? Finding gifts for disc golfers really isn't that hard, especially when you shop with Disc Golf United. We know our stuff. And when you shop DGU, your friends and family will think that way about you too!
Drop us a line!
Need some help picking out the perfect disc golf gifts? We've got you covered. Chat with us online or give our team a call at 800-339-2259.
What's Next?
Need help finding the perfect disc for a specific shot, better accuracy, or more distance? We're here to help! Just follow the link below to answer a short questionnaire. We'll send you FREE personalized disc recommendations within 1 business day along with a coupon code for $5 off your next order.
GET PRO TIPS