Innova's Best Disc Golf Drivers of 2021
Every disc golfer wants to be able to increase their maximum distance. You're not going to get there with a midrange disc. That's a simple fact. Gaining max distance and improving skill level are good reasons why dedicated professional and advanced players spend hours in the field working on their form. Field work is also great for intermediate players practicing or trying out new discs. As you improve your disc golf skills and become a more advanced player, you will be able to take advantage of the disc flight characteristics that high-speed disc golf distance drivers and "hybrid" control drivers offer.
So, what is the best disc golf driver? That will always be a debate among disc golfers. What we can say is that Innova offers some of the most iconic and popular disc golf discs—including distance drivers—on the market. They were the first company to introduce beveled-edge driver molds (the first discs designed specifically for disc golf) back in the early 1980s, and they've continued to innovate disc design ever since.
Here are Innova's top 5 drivers:
1. Destroyer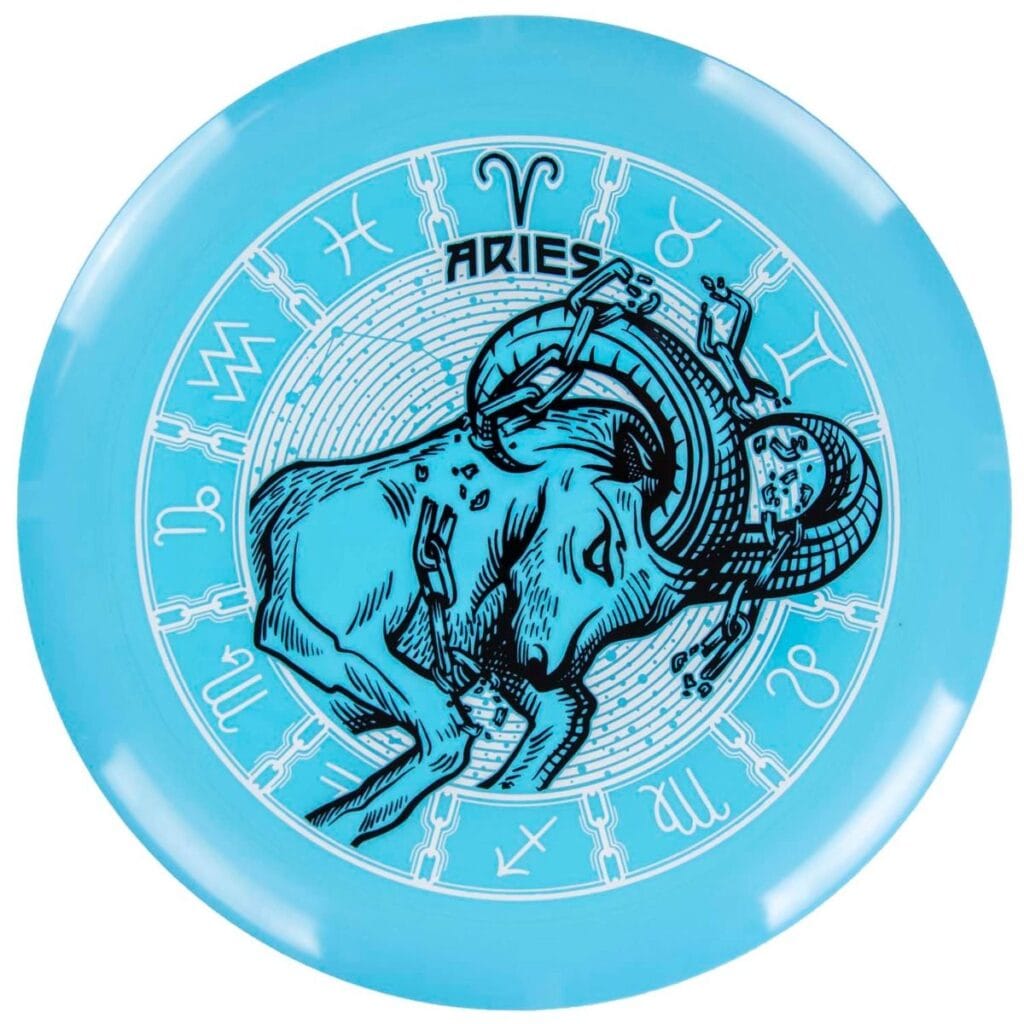 For most people, the debate over the best disc golf distance driver begins and ends with the Destroyer. This is the most popular driver in the game and the favorite disc for many professional players for a number of reasons. It offers excellent controllable flight with dependable stability and incredible glide. Power arms and advanced players can get max distance and shape a variety of shots. Those with less arm speed will like the control in windy conditions, accurate flight paths, and natural glide offered by a Destroyer in premium plastic. The flight ratings for a Destroyer are 12 speed, 5 glide, -1 turn and 3 fade.
2. Shryke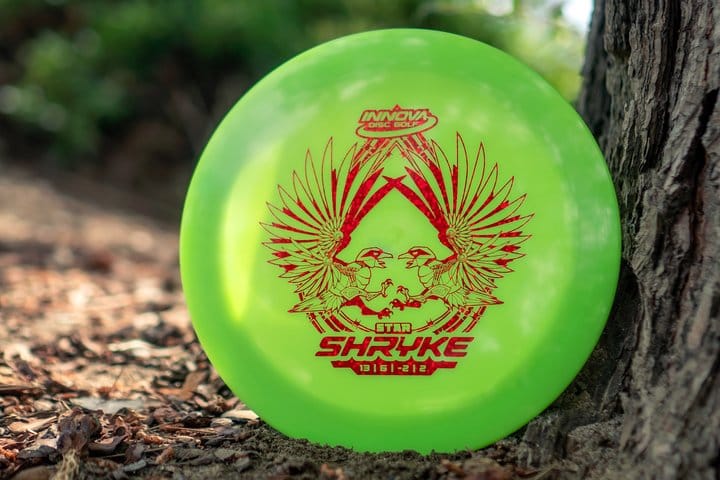 Perhaps the only Innova distance driver to challenge the Destroyer in popularity in recent years is the Shryke. This is a fast-speed driver that is designed to be a straight-flying disc golf disc with maximum glide. Intermediate players, or those who can't get max distance out of a Destroyer, may love a Shryke because it is so easy to throw. Power players will experience slight understability that can come in handy for hyzer flips and controlled anhyzer shots. The flight ratings for a Shryke are 13 speed, 6 glide, -2 turn and 2 fade.
3. Wraith
Speaking of very popular distance drivers, the Wraith is always going to be on any list. It is slightly slower than a Destroyer or Shryke, but don't let that fool you. That simply means you don't have to give it as much power to get max glide and distance out of it. Intermediate players love that the Wraiths offer good stability in windy conditions and a straight, dependable flight pattern similar to fairway drivers. The flight ratings for a Wraith are 11 speed, 5 glide, -1 turn and 3 fade.
4. Thunderbird
When you want less speed, but optimum control, you want to reach for a Thunderbird. This is a fairly overstable 9-speed driver that falls perfectly between your fairway drivers and your high-speed distance drivers. The Thunderbird offers excellent glide, as well, and is also very popular with forehand (sidearm) throwers. There is a reason why Jeremy "Big Jerm" Koling picks the Swirly Star Thunderbird as his Tour Series disc every year! The flight ratings for a Thunderbird are 9 speed, 5 glide, 0 turn and 2 fade.
5. Boss
On the other end of the speed spectrum, you'll find the 13-speed Boss. This disc is beloved by forehand and backhand advanced players and is designed for huge distance off the tee. In fact, a R-Pro Boss was used by David Wiggins, Jr. to set the current Distance World Record of 338 meters (1108 feet)! The flight ratings for a Boss are 13 speed, 5 glide, -1 turn and 3 fade.
Overstable Workhorse: Firebird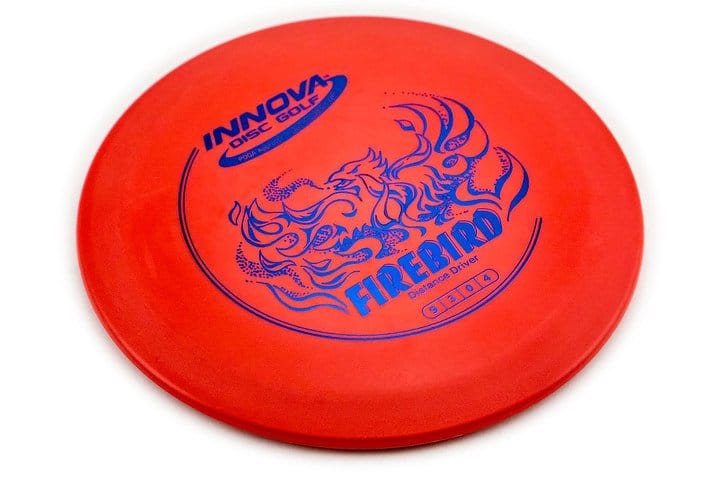 If you really want extra stability and pinpoint accuracy, then the Firebird will quickly become the favorite overstable disc in your bag. Just ask Innova Team Captain, Nate Sexton, or 12x World Champion, Ken Climo! Forehand throwers love the control of the Firebird, while backhanders also enjoy this overstable disc for precision spike hyzers, utility shots, and skip shots. This is also a fantastic discs for thumbers and forehand rollers. For advanced skill level players, the Firebird can do it all! The flight ratings for a Firebird are 9 speed, 3 glide, 0 turn and 4 fade.
Understable Bomber: Mamba
Newer players and disc golfers with lower arm speeds will often refer to the Mamba as their "cheat code" disc. It is a very understable distance driver with a ton of glide. It's great for long hyzer flip bombs and slow-turning anhyzers, or it can simply help you get more distance with less effort. As far as distance drivers go, this is the best beginner disc. A lighter disc will add extra distance and the Mamba mold is offered in multiple lighter-weight plastics. The flight ratings for a Mamba are 11 speed, 6 glide, -5 turn and 1 fade.
Utility Pick: Roadrunner
The Roadrunner is an understable 9-speed driver that is great for hyzer flip shots and S-turn "helix" shots. It is also one of the most effective backhand roller discs. If you like the Roadrunner, you may also want to try the Sidewinder. The flight ratings for a Roadrunner are 9 speed, 5 glide, -4 turn and 1 fade.
Underrated Pick: Tern
There are so many other great Innova Drivers we've yet to mention: Corvette, Firestorm, Ape, Beast, Valkyrie, Katana, Daedalus, Savant, XCaliber, etc. However, our "underrated" pick would have to go to the Tern. This is a great driver, especially for lower arm speeds. Somewhere between a Shryke and a Mamba, it can offer you dependable distance without as much effort. For advanced players and experienced players, Terns are understable discs that will hold turnovers or maximum distance flex shots. The flight ratings for a Tern are 12 speed, 6 glide, -3 turn and 2 fade, though some different plastics actually produce slightly different flight numbers for Terns.
As we always say, there are discs for every type of disc golfer. It's good to learn about flight numbers and flight ratings to help narrow down your selections. Then, it's all about getting out there and throwing. Find what you like best and which combination of discs and throws will help you become a better disc golfer.
What's Next?
Need help finding the perfect disc for a specific shot, better accuracy, or more distance? We're here to help! Just follow the link below to answer a short questionnaire. We'll send you FREE personalized disc recommendations within 1 business day along with a coupon code for $5 off your next order.
GET PRO TIPS